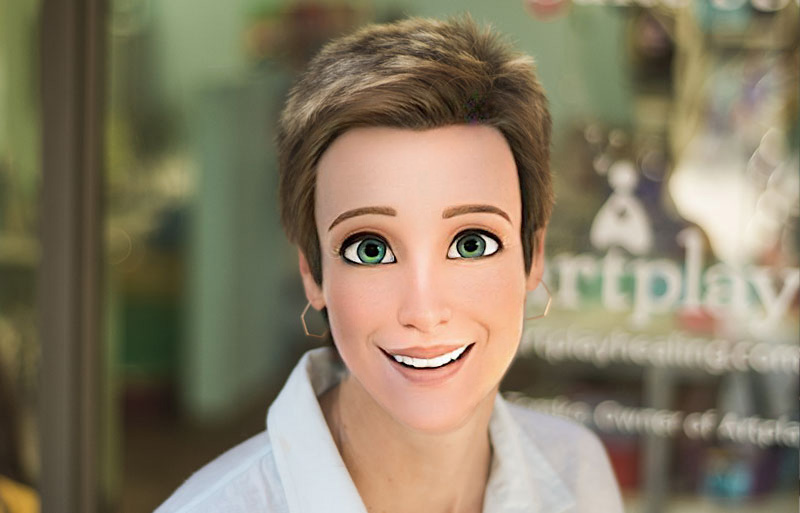 Liz Tomko (owner)

The Child Whisperer
Liz saw that there was a gap in expressive art services for kids in Phoenix, Arizona. So, in 2010, she decided to change that by opening Artplay, a safe place for kids to explore their feelings through art-making and sensory play in a non-clinical setting. Liz found inspiration for her calling while growing up in the outback of Australia. Her local high school art teacher told Liz to one day become an Art Therapist, as she was naturally helping fellow students process their emotions through their art. Liz moved back to the U.S. and earned her Bachelor of Fine Arts (BFA) at Texas Tech in 1997. She then moved to Arizona, where she worked as a graphic designer for 10 years. At that point, Liz took the wise advice of her outback art teacher and received her Master of Arts in Professional Counseling (MAPC) with a Specialty in Expressive Arts Therapy at Ottawa University in Phoenix. Then, Liz asserted her independence and founded Artplay. She continually grows Artplay in order to help as many kids in the community as possible.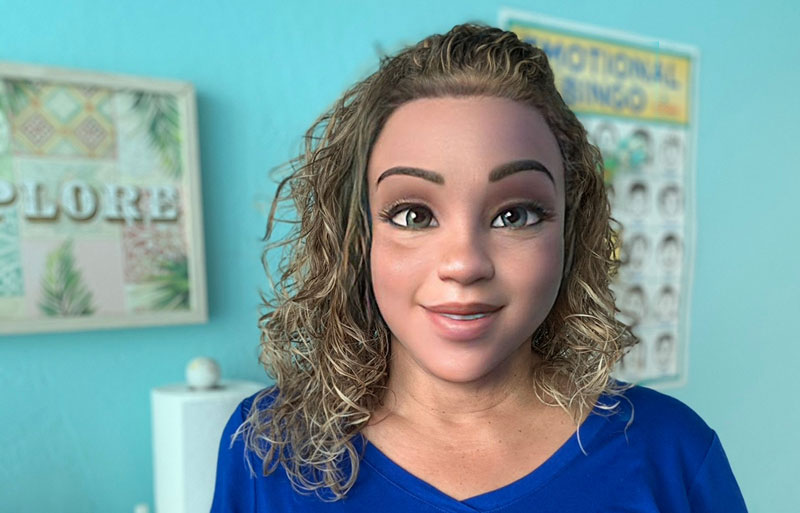 Becky Goudy
The Kid Empowerist
Becky Goudy has been empowering the lives of her clients for 20 years. Becky enjoys advocating for the needs of her kids, especially with schools and teachers. She believes in helping kids with self-regulation and stability, always encouraging genuineness. At Artplay, Becky is incorporating her love for art with her exceptional therapeutic knowledge. She connects with parents easily, making sure that they know what they can be doing to support the emotional development of their child.
Becky spent her childhood in Australia and California, before moving to Arizona in order to raise her family. She completed her Bachelor's Degree in Psychology, plus her Master of Arts in Professional Counseling (MAPC) at Ottawa University in Phoenix. With her extensive education and experience, Becky is an asset to the children that attend Artplay.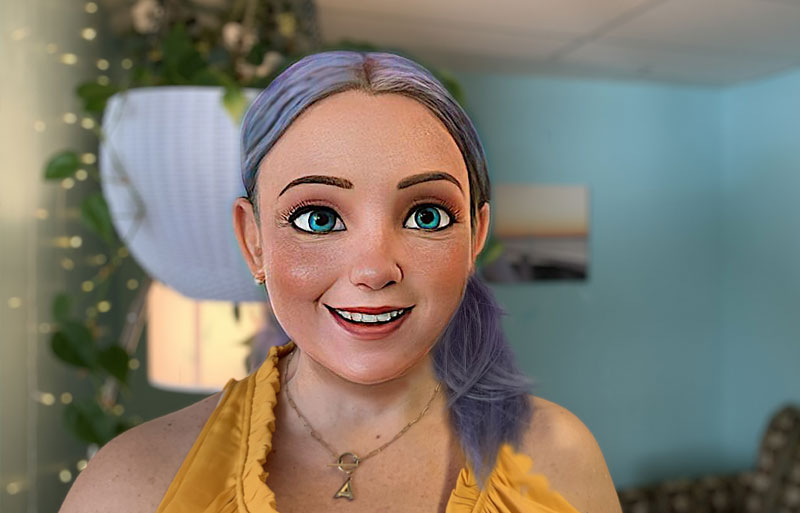 Allie Gray
The Caring Creative
Allie's youth was spent in Phoenix, before moving to Los Angeles to attend The Fashion Institute of Design and Merchandising. She graduated with a degree in Fashion Design and for 13 years, Allie worked for major manufacturers and retailers, creating clothing lines for Target, Disney and beyond. It was a growing experience that, in turn, led her to wanting to be in a more helping-related profession. So, Allie decided to move back to Arizona in order to help under-served children in our community, using art. From there, Allie took the valuable tools that she had gained, plus her Support Specialist Certification, in order to work as a Behavior Coach and Mentor to kids in the foster system. She provided them with a safe place to express themselves openly. Now, at Artplay, Allie is focused on helping kids, 6-18 years old, to lower their anxiety and build strong self-identities using her playful, gentle guidance. Being a lover of animals, she always has a therapy pet in her space, for kids that love to practice nurturing.
Anna Lee
The Hopeful Helper
As a Phoenix native, Anna is a 2nd-generation Taiwanese American who is curiously observant and loves art & design. This combination led her to pursue two bachelor degrees at ASU in Industrial Design and in Marketing, believing she would become a corporate designer. However, sometimes a small experience can completely change our course...Anna began to illustrate as a therapeutic outlet and found that it connected her to others who were struggling. Illustrating ignited her desire to create and sell meaningful art that calms the busy soul.
Anna then took a job as a medical assistant at a pediatric clinic, where the owner embraced Anna's therapeutic skills to calm kids before medical procedures. With another eye-opening experience, Anna decided to pursue her Master's Degree in Counseling from Ottawa University. By using her knack for matching clients' energy, she enjoys helping Artplay clients to feel secure in sharing openly.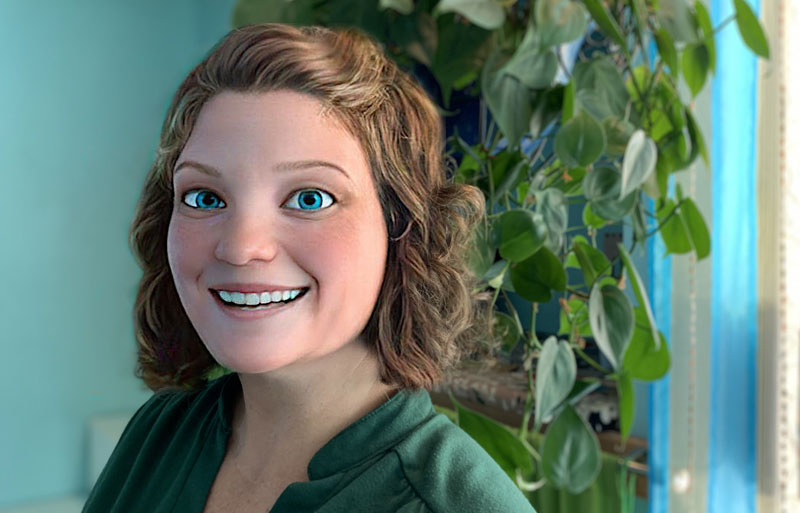 Whitney Eilders
The Expressive Artist
Whitney was born and raised on Long Island, New York. Upon completion of her BA in Art History with a minor in Studio Art from Stony Brook University, she moved to Cambridge, Massachusetts, where she earned a Master's Degree in Expressive Arts Therapy. Whitney holds the value of self expression in high regard, as her mother was also an art therapist.
After completing grad school, and yearning for a new environment, Whitney moved to San Francisco, where she sang and wrote lyrics in a band, played soccer and painted. Then, with her husband and two small children, Whitney came to Phoenix in 2018. While being a mom-close-to-home, she has led kids camps, as well as using her fine arts skills as a muralist for local Arizona businesses. Now, with her own children being older and more self-sufficient, Whitney has joined Artplay in order to help kids feel empowered by the knowledge of themselves and the world around them.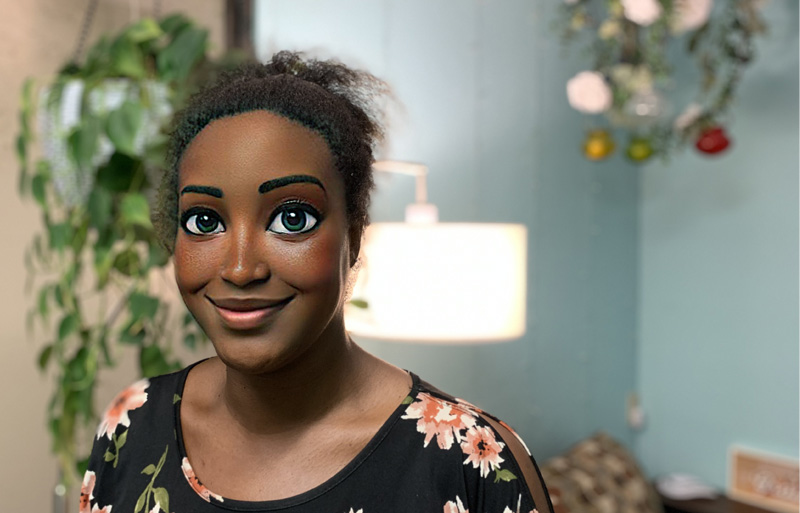 Orren Reeves

The Genuine One
Orren moved to Arizona from Illinois, specifically to expand her career choices. She has a passion for helping children build confidence so they can advocate for themselves. In Illinois, Orren worked for seven years helping kids at the Illinois Department of Children and Family Services, where she learned a lot about how to treat kids with care. Another job Orren had was as a mobile crisis worker, making use of her Therapeutic Crisis Intervention (CTI) training. She has experience in trauma, foster care, adoption, anxiety, plus grief and loss.
Orren earned her Master's Degree in Family Consumer & Sciences at Eastern Illinios University, followed by a Master's Degree of Social Work at Aurora University in Illinois. She also has a BA in Criminal Justice and Sociology. For fun, Orren loves on her nieces and nephews, always feeling fulfilled by kids! At Artplay, she enjoys helping children between the ages of 7 to 18 years old.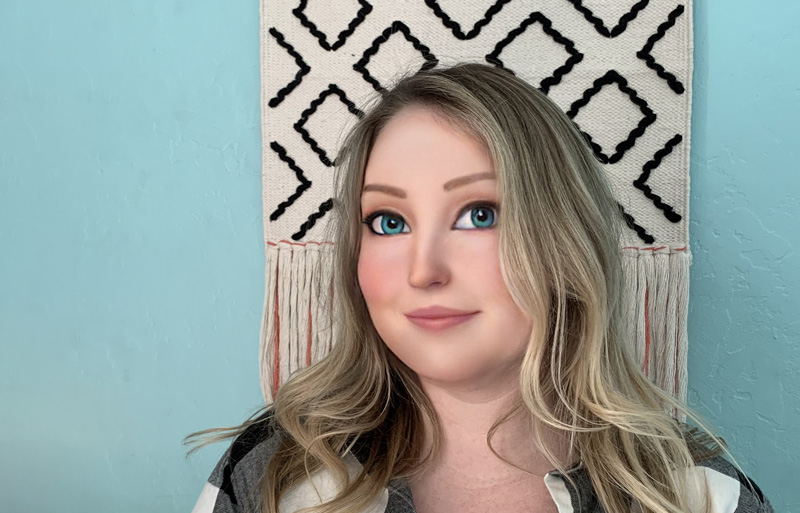 Lana Schmitt
The Feelings Finder
Lana moved to Cave Creek, Arizona when she was nine years old. She wandered the desert to play, which means she understands imaginative play to the fullest. As an educated adult, she spent seven years providing direct support services to children and families involved in the child welfare system. She attended her undergraduate program (Women's Studies) as well as her graduate programs at Arizona State University, where she earned a Masters Degree in Family Studies & Human Development in 2017, plus a Master's Degree of Social Work in 2020.
Additionally, Lana has earned a certification in trauma-informed work with kids. Other areas of training include movement/sensory play therapy, as well as a Nurturing Parent Program. She thoroughly enjoys helping kids learn to identify their big feelings and channel their emotions in healthy ways.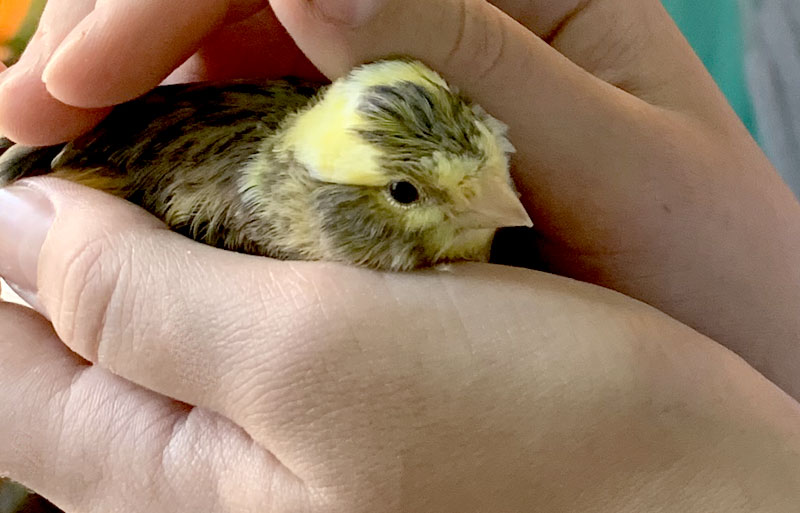 Popcorn
The Calm Canary
This sweet bird was hatched by Artplay itself, and has become a friend to so many kids. She is always kind, never mean, and she teaches kids about how to nurture animals. Popcorn loves as many kid-crafted toys as possible in her cage and even flies around the room, when a client earns some direct interaction!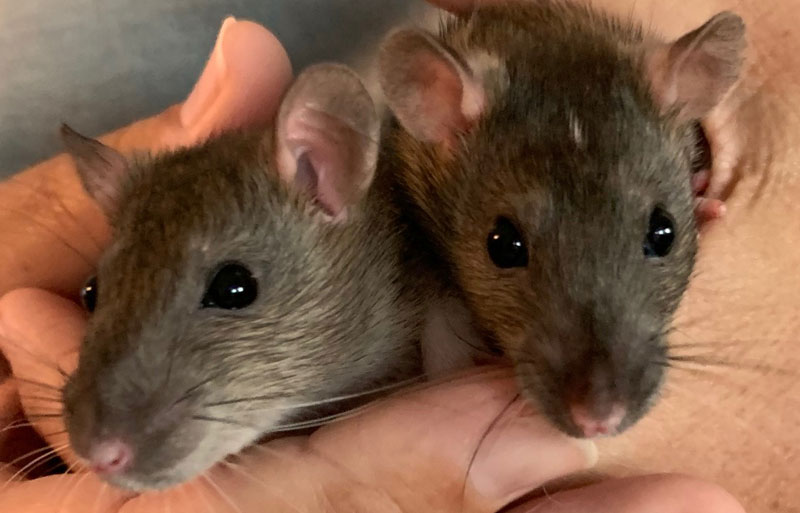 Betsy and Beth
The Cutie Patooties
These friendly sisters are a riot and they provide so much joy for Artplay kids. Kids can nurture them by holding and feeding them, or learn a thing or two about sibling support as these two relax together in a hammock or play together successfully.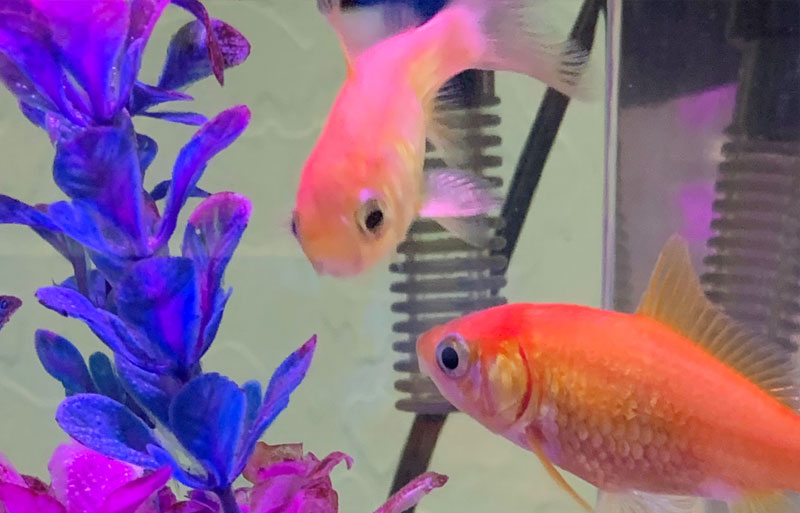 Bubbles and Sushi
The Giving Goldfish
These two very playful fish were donated to Artplay after a child went to the State Fair and won them, to the parents chagrin. They have been with Artplay since 2018... and we attribute their longevity to the love of many sensory-seeking kids, who let the fish nibble-kiss on their fingers.